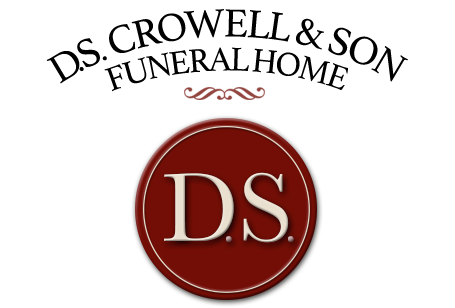 My father the late Duncan S. Crowell purchased the business on August 31, 1970 from the late Parker Hamilton. Dad named it Eastern Memorial Funeral Home until a few years later when he changed the name to DS Crowell Funeral Home. In 1979 he incorporated the business and changed the name to DS Crowell & Son Funeral Home, for which it is still known today. His first funeral home was in a small building which he used for 7 months before purchasing the present building in the spring of 1971. Over the years the present building has been renovated many times. We also operated Crowell's Ambulance Service out of the present building from August 31, 1970 until July 3, 2001. We were on call 24 hours a day, especially my mother the late Maude Crowell who answered the telephone faithfully for many years for both the Ambulance Service and the Funeral Home. In 2001 we purchased Ecum Secum Funeral Home from Linda Veinotte after the death of her husband David Veinotte. Which we still operate under the name Ecum Secum Chapel. We employ a staff of 4 people, 2 full time and 2 part time.

Duncan and Maude Crowell
Bruce Crowell- Licensed Funeral Director & Embalmer
I obtained my Funeral Director & Embalmer license in 1984, after apprenticing for three years under my father Duncan Crowell. I then wrote my licensing exam, and a practical exam. I've also been an agent for Heritage Memorials Ltd. for the past 30 years.
Elicia Crowell- Licensed Funeral Director & Apprentice Embalmer

Elicia graduated from the Funeral & Allied Health Services program from NSCC in June 2017. She has been apprenticing as a Funeral Director and Embalmer for the past 2 years, under her father Bruce. She wrote her Funeral Director licensing exam and passed in June, and passed her practical in December.

Darrell MacDonald- Licensed Funeral Director
Darrell has been a licensed Funeral Director since 1992, he did his apprenticeship under the late David Veinotte and Elroy Mattatall. Darrell started out with Ecum Secum Funeral Home.
Donald MacDonald- Funeral Director Assistant
Donald started at Ecum Secum Funeral Home, and has worked with us at DS Crowell & Son Funeral Home for the past 16 years.
P: (902) 885-2411 F: (902)885-2757 Email: crowells.fh@ns.aliantzinc.ca